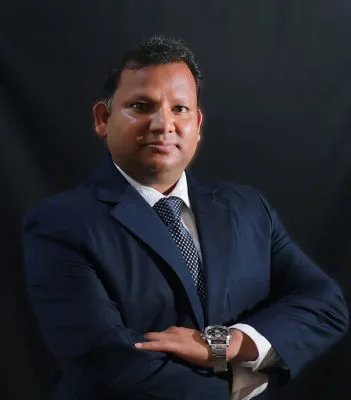 Dr. Rajeev Kumar
Orthopaedic Joint Replacement and Arthroscopy Surgeon
Skills :

Orthopaedic joint replacement and arthroscopy surgeon

Address Info :

No. 2, Sam Mbakwe Street, Gudu District, Apo, Abuja
Overview
Dr Rajeev Kumar MBBS, MS is a senior orthopaedic joint replacement and arthroscopy surgeon. He is an alumnus of Banaras Hindu University, India.
He is holding master's degree in Orthopaedics and Fellowships in Arthroscopy and Arthroplasty through ISKSAA from New Delhi and another Fellowship in Arthroscopy BLK Hospital New Delhi, India.
He has more than 15 years of work experience in various public and private hospitals in India and abroad including Botswana and Tanzania as Consultant Orthopaedic Surgeon, Joint replacement and arthroscopy Surgeon. He was also an Assistant professor at The Aga Khan University Tanzania.
He is a life member of various Orthopaedic professional bodies in India like Indian Orthopaedic association, Indian Arthroscopy Society, Indian Arthroplasty Association and International Society for Knowledge for surgeon on Arthroscopy and Arthroplasty.