Chinyere Ashade
I had never previously heard of CEDARCREST Hospitals, not to talk of the Prosthetic Centre. All of that however changed, following my accident on September 8th, 2018. My case was mismanaged and I was rushed to CEDARCREST Hospital, Abuja in the nick of time. I ended up with both limbs amputated on the 27th September, 2018, which was the only option for saving my life.
After the surgery (three actually), as I came to terms with my new status I was gradually intimated of the rehabilitation process which would culminate in me walking again through the use of Prostheses. It started with basic physiotherapy sessions aimed at preparing me and also ensuring that the stumps had healed. Thereafter, fitting proper started.
From the stubby (pigmy) stage I moved up inch by inch to my final height where I am now.  It's been one long journey - certainly much longer than we had ever dreamed or anticipated. But what has made it worthwhile and bearable, apart from of course the evident Grace of God, has been the members of the team handling me. From "Good Job" Edna, to "Mean but Playful" Ezinne and "Principled" Bukky, all coordinated by the "Ever-Smiling and Empathic" head of the Centre, Dr. of Physio Uche.  Bilateral transfemoral amputees are not every day 'customers' so they brought all their professional expertise to bear, in a bid to ensure that I got the best attention possible. Looking back now, I must confess that they must have had their patience stretched to the limit with my case. Yet they never complained or showed it. Through the various experiences we had together, they also learnt to listen to my concerns and suggestions which may not have necessarily always tallied with their professional conjectures. I'm in the final phase of my rehabilitation process and continue to get all the support and encouragement I need to fully "rise up and walk".
I say a big THANK YOU to Uche and his team and congratulate them on the anniversary of the Centre. By the grace of God our success story shall be complete.
Of course BIGGER THANKS go to Dr and Dr Mrs Felix Ogedegbe, MD/CEO CEDARCREST Hospitals and the larger team for their state-of-the art professionalism which ensured, by Divine mercy, that I got a second chance to live, in the first place.
God bless you all!!!
Kayode Oluanjorin
I was involved in an accident as a teenager. I was rushed to a hospital but only got first aid treatment due to the shortage of medical personnel. The state of my leg deteriorated and an amputation was very challenging for me as I was a very active teenager who was involved in a lot of sports activities prior to the accident.
I was referred to Cedarcrest prosthetic Centre by a friend after a long search for a quality prosthetic solution.
At the end of my fitting I was able to do all that he couldn't before the fitting. I can now dance, kneel, squat, play tennis and other forms of sports. Kayode now has a new lease of hope, all thanks to Cedarcrest Prosthetic Centre.
Kingsley Ezera Kalu
I am Kingsley Ezera Kalu, I had my amputation in October 2017, I used crutches for a year and I can tell you it was not easy, the limitation in movement, I couldn't walk on wet tiles ,the pain on my arm pit as a result of the crutches,  I couldn't stand for too long, I have to keep a chair at the alter to minister as I couldn't stand for long, the environmental and social factor that everyone had to look at you like you are less of a human being and deserve to be pitied.
My fitting at Cedarcrest Prosthetic Centre was an awesomely awesome experience, the team is very professional and friendly, they were so detailed that I didn't find it difficult to walk. The components are very strong and durable.
Ever since I started using the prosthesis, it has been a great experience.  I can now move around without any walking aid, people are surprised when they get to find out that I'm an amputee because they didn't know by looking at me. I can now carry my son, it gives me great Joy. I can also minister in church without anyone helping to carry the microphone or My Bible. I can now stand and minister as long as I want. It brings great joy to me and my family to see me back on my feet.
Thank you
WE ARE CEDARCREST HOSPITALS
Over 70,000 Patients Trust us with their Healthcare in Nigeria
CedarCrest Hospitals
Provide Various Healthcare Services
Contact us and make an appointment with our World Class Doctors. Visit us at the scheduled time.
Cedarcrest Hospitals
We have Competent Medical Specialists, With Excellent Records For Your Healthcare
OR CALL: +234 809-515-7906
CLIENTS
Happy with
Customers & Clients
If you need any medical help we are available for you.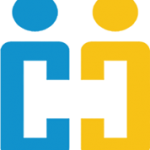 The doctors and nurses and aides were excellent. The food was excellent. I am feeling fine and very lucky, back to my old self again and it feels great. Thank God for clinics such as yours. I appreciate all your kindness and good care you gave me is beyond my expectations they wonder for me.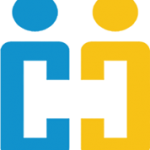 Chief Mrs Florence Elechi
Patient
Prior to my stay at Cedarcrest Hospital, Lagos, I was aware of their stellar reputation and multiple friends commented about how lucky I was to have my surgery scheduled there. As a result my expectations were high and yet the kind and professional staff with excellent patient care surpassed them.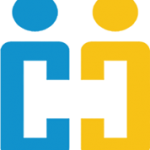 Engineer Kolade Olowe
Patient
Great co workers, really good environment and excellent patient care. They are continuously innovating themselves which is why they remain a premier dental clinic. This was the cleanest medical establishment I've ever been in. They just loved the welcoming and warm atmosphere in there.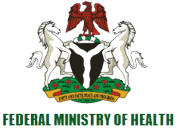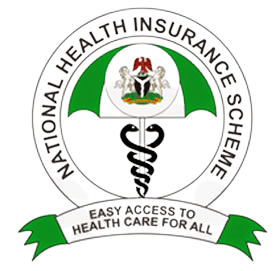 EMERGENCY: +234 809-515-5552
Call us now
24 hours Mon – Sun
We are open